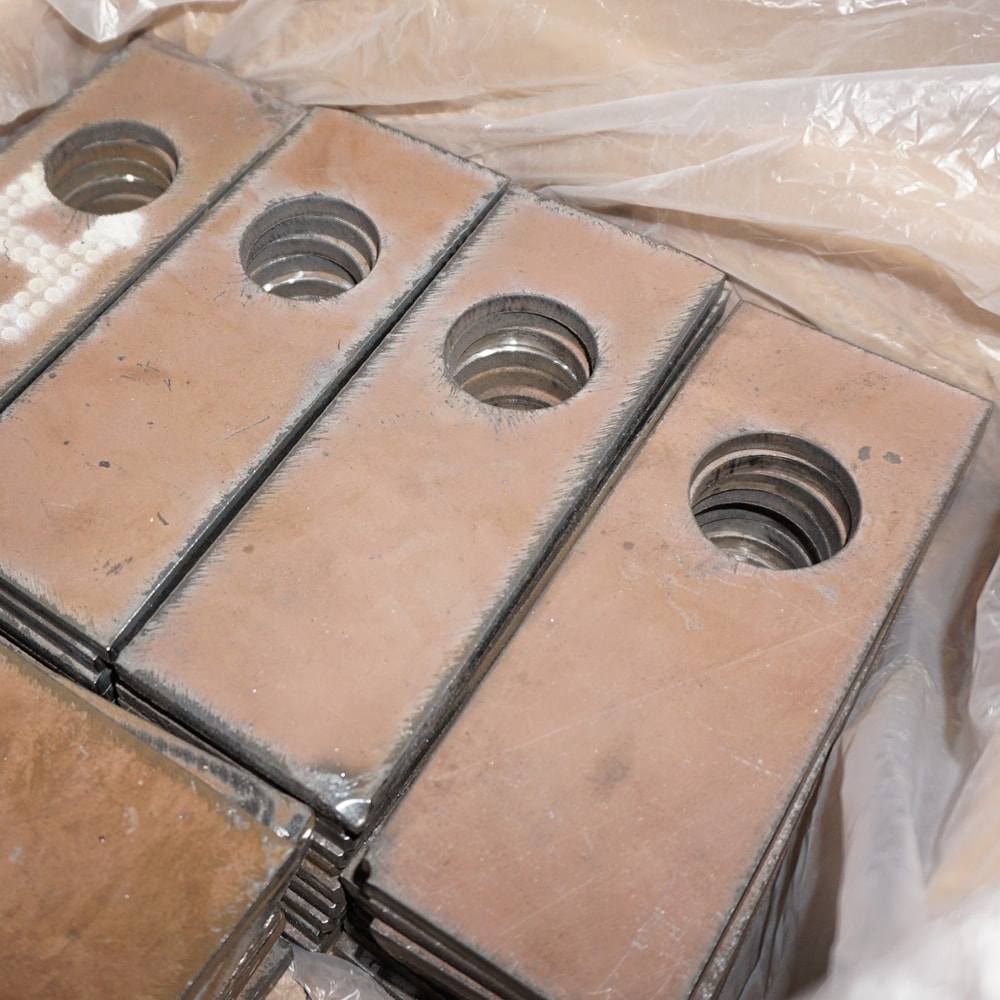 Industrial crushing equipment for processing materials such as plastic, reinforcement, polymer materials, film, wood, paper, rock and much more, is used in many industries. Significant loads arising during the crushing of these materials can lead to wear of the cutting knives of the equipment.
The company HARDOTEC produces knives from wear-resistant steel HARDOX, which has high strength, hardness and impact strength, which does not allow the working surface to chip. Such knives provide reliability and long service life under intense load conditions.
One of the areas of application of HARDOX steel is the production of hammers for hammer crushers in the oil extraction industry. Oil producers have been using our hammers in their plants for a long time.
To receive proposals for the production of the necessary knives, you just need to contact us and provide sketches of the product or a sample, after which we will calculate the price and send it to you in the form of a commercial offer.