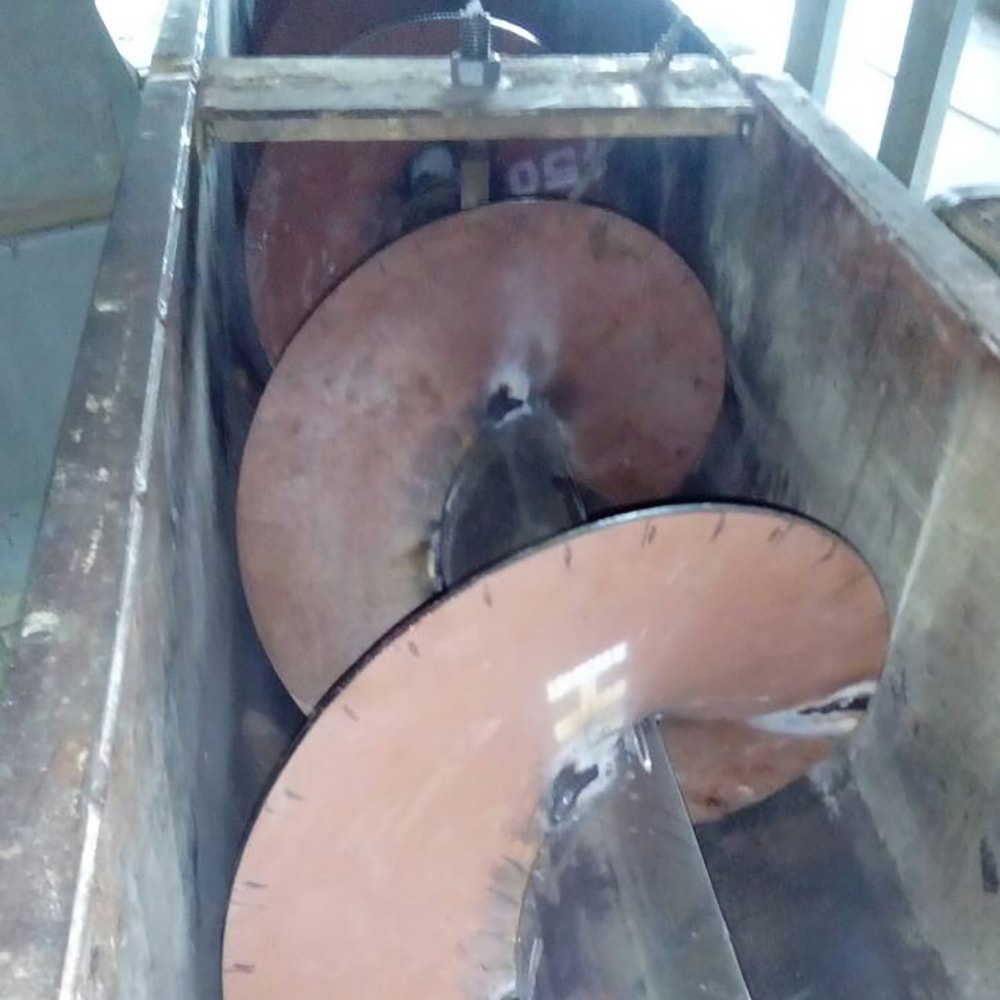 Screw conveyors are widely used to move bulk materials in various economic sectors. Due to the intense friction of materials against the walls of screw turns made of conventional structural steel, they are subject to significant abrasion. In this regard, the task is to increase the service life and reduce the number of repairs when they fail. To solve this problem, we manufacture screw turns from HARDOX steel, which can significantly increase service life and overhaul cycles.
The photo shows a batch of screws made of HARDOX steel, manufactured for a sunflower seed processing plant and a conveyor with installed turns.
When submitting an application for a commercial proposal for a batch of auger turns, you must indicate the following parameters:
outer diameter (D), mm.
inner diameter (d), mm.
turn pitch (S), mm.
direction of turns (right, left)
thickness of the coil, mm.
required number of turns, pcs.