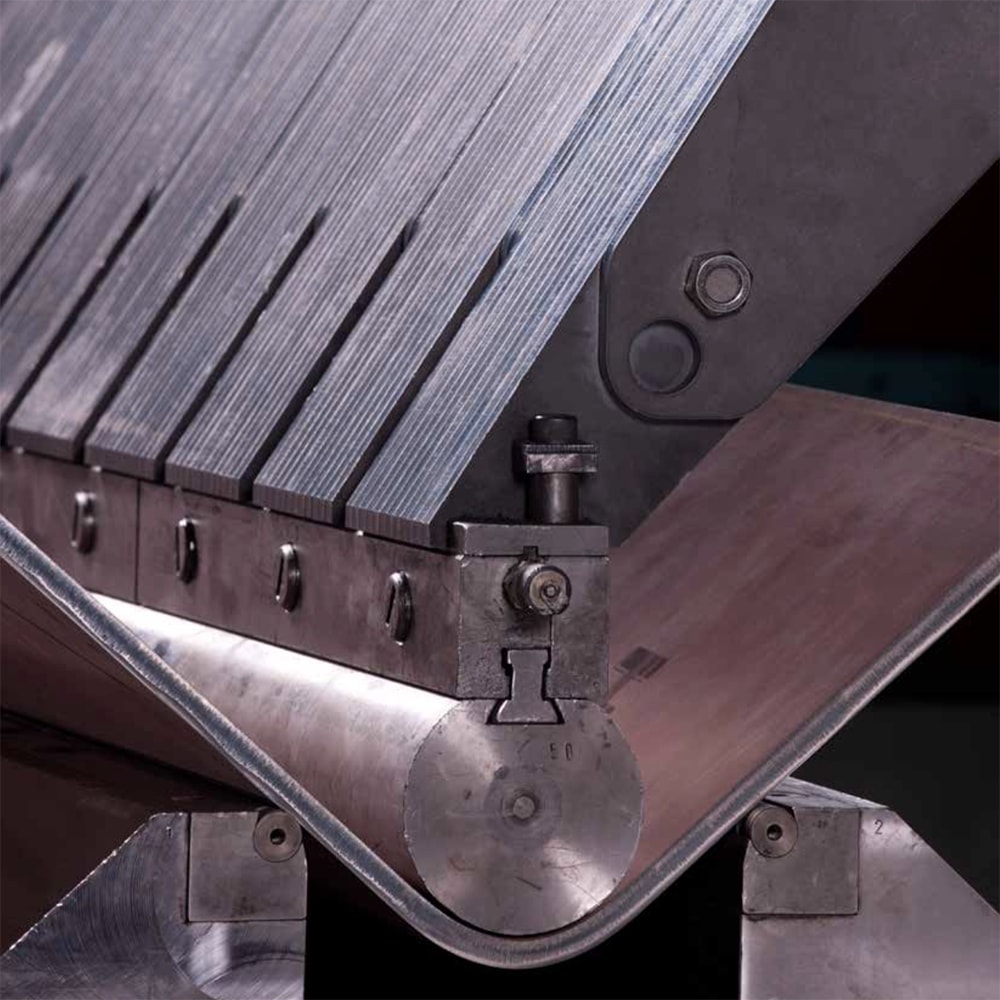 STRENX steel is a relatively new generation in the line of high-strength steels from the company SSAB. All grades of this steel have high surface quality and flatness characteristics. The yield strength of high-strength STRENX steel ranges from 600 to 1300 MPa, depending on its grade. Separation by strength parameters allows our customers to choose the optimal grade of STRENX steel in accordance with the purpose of the final product. The use of STRENX is especially effective for various vehicles for which it is important to increase the payload by reducing their own weight: cranes, trailers, trailers, wagons, timber trucks, agricultural machines.
The photo shows bent channels made of STRENX steel, manufactured to complete the load-bearing structures of a container trailer. The use of high-strength steel STRENX has made it possible to significantly reduce its own weight, improving the competitiveness of the product.
Our company will consider applications for the production of bent profiles: channels, angles and other products using bending and high-precision cutting.