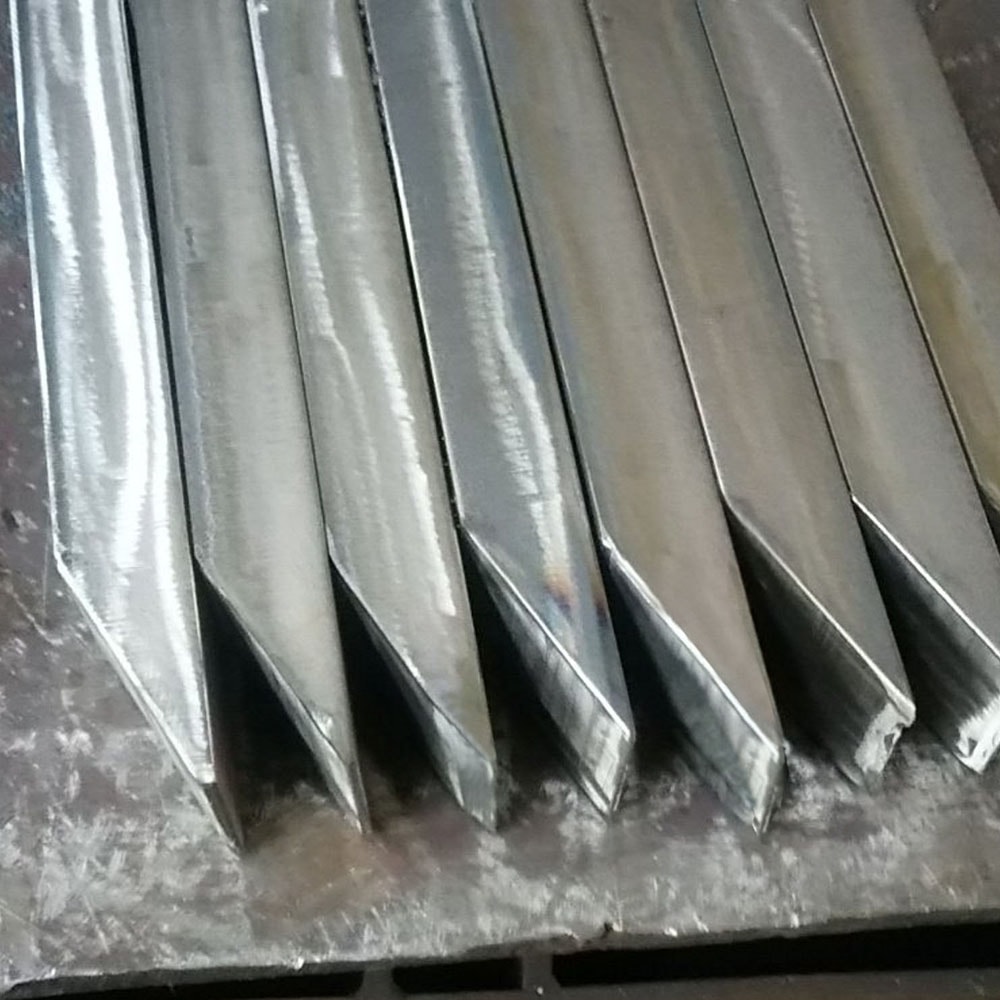 We have experience in the development and production of non-standard products made from HARDOX steel, made according to the requests of our customers.
Our specialists will help you solve technical problems in the manufacture of structural elements where you need to reduce wear, increase strength, and increase the service life of equipment.
The page contains photographs of some types of non-standard products that we have manufactured at the request of our customers.
Press camera
At the request of the customer, a press chamber was developed and manufactured to replace the existing one supplied as part of imported equipment. The existing chamber could not withstand the current loads, which led to its deformation during the pressing process. After replacing the camera with one made by HARDOX, there is no deformation during operation.
Crushing chamber shell made of HARDOX steel.
Plates for completing a hydraulic press, made of thick sheet HARDOX steel.
Ripper knives of tillage equipment made of HARDOX steel ensured an increase in wear resistance of more than two times.
Send your application if you need to ensure high strength, wear resistance, and reliability. HARDOX will withstand the highest loads and justify your trust!